Drone have taken off and become more popular than ever.
But have they reached mainstream status? How many Americans have flown a drone, let alone own one?
We decided to survey more than 1,050 people to get some answers
Here's what we found:
Survey Results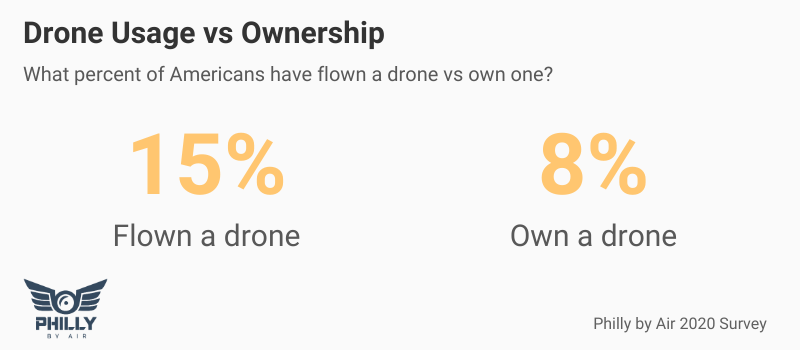 We found that one out of every seven Americans has flown a drone while just 8% own one.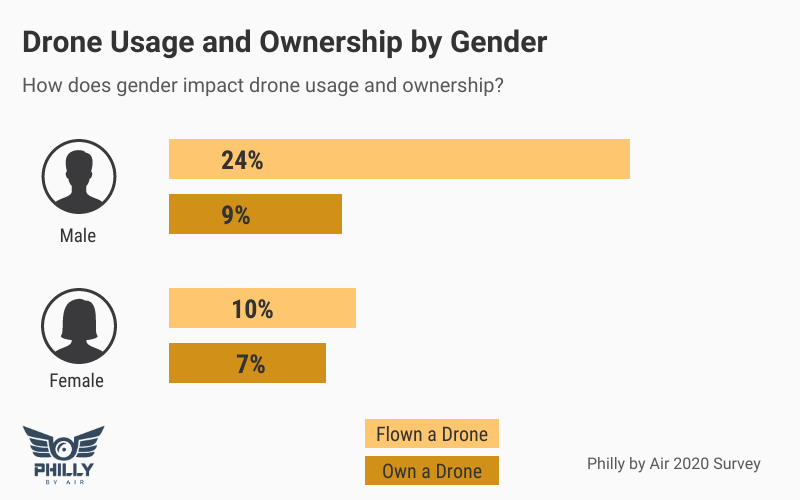 Our results showed that men are much more active users of drones. 24% of men said they had flown a drone compared with just 10% of women. The gender difference on ownership though was much smaller – 9% of men reported owning a drone vs 7% of women.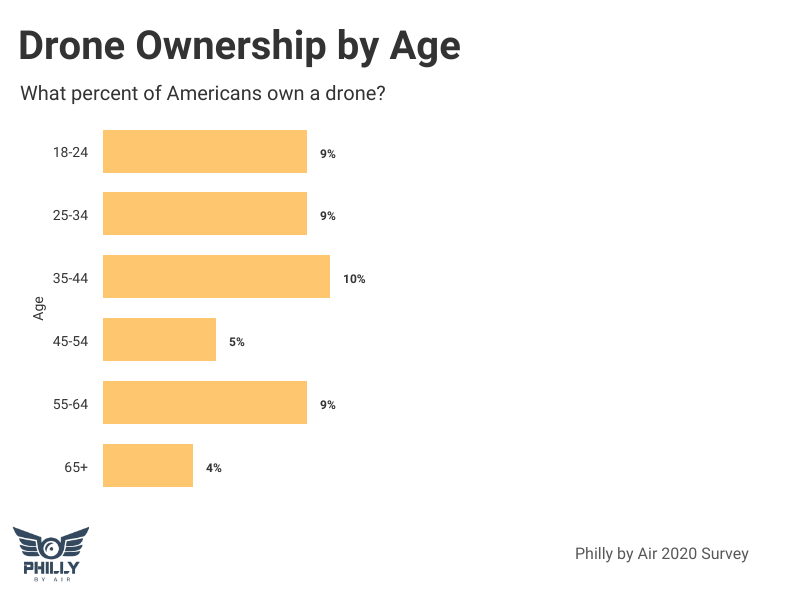 Drone ownership is most popular amongst Americans age 35-44 at 10%, just 1% ahead of 25-34 and 55-64. Not surprisingly, seniors age 65+ were least likely to own a drone.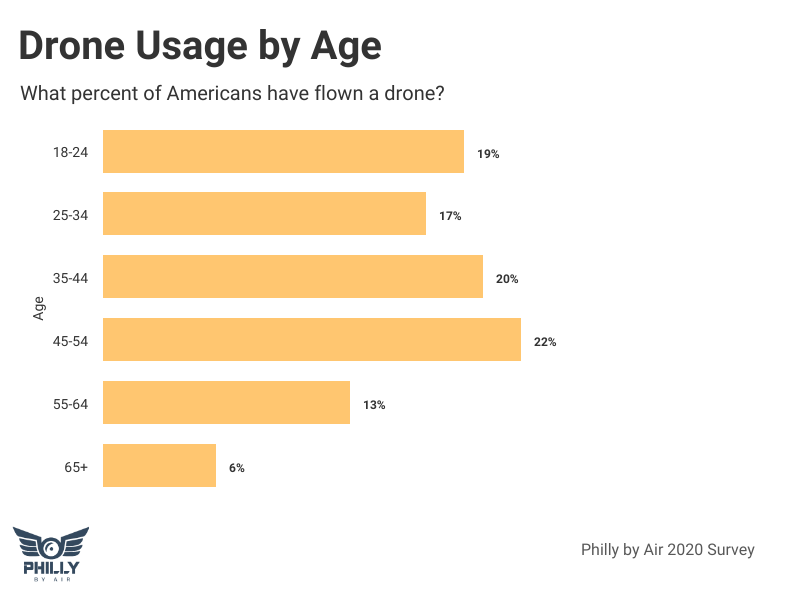 Conclusion
These results show that while it may seem like drones are everywhere, only 15% of Americans have flown one and just 8% own a drone. Both of these numbers will likely increase as drones continue to become more affordable. Drone racing has been a big driver of recreational drone usage over the past few years.
We'll be interested to see if the gender gap on drone usage is narrowed as more organizations promote STEM education for women.
Methodology
Our survey ran from May 4-7 2020 through Google Surveys and generated 1,050 responses. We targeted a randomized american audience. Our results have a 2% margin of error at a 95% confidence level.