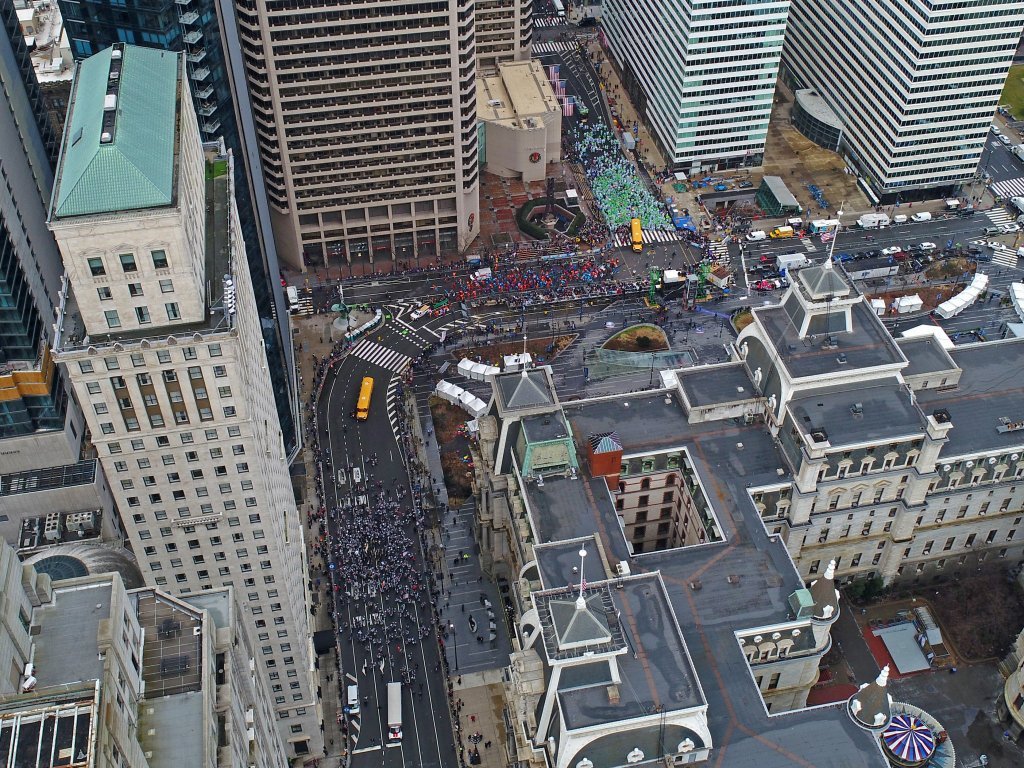 2019 Mummers Day Parade
The Mummers Parade is a true Philadelphia tradition.
Every New Years Day local clubs dress up in extravagant costumes and strut their stuff around City Hall and down Broad Street. The parade dates back to 1901 and is thought to be the oldest folk festival in the country.
Enjoy some aerial pictures of this years festivities below: